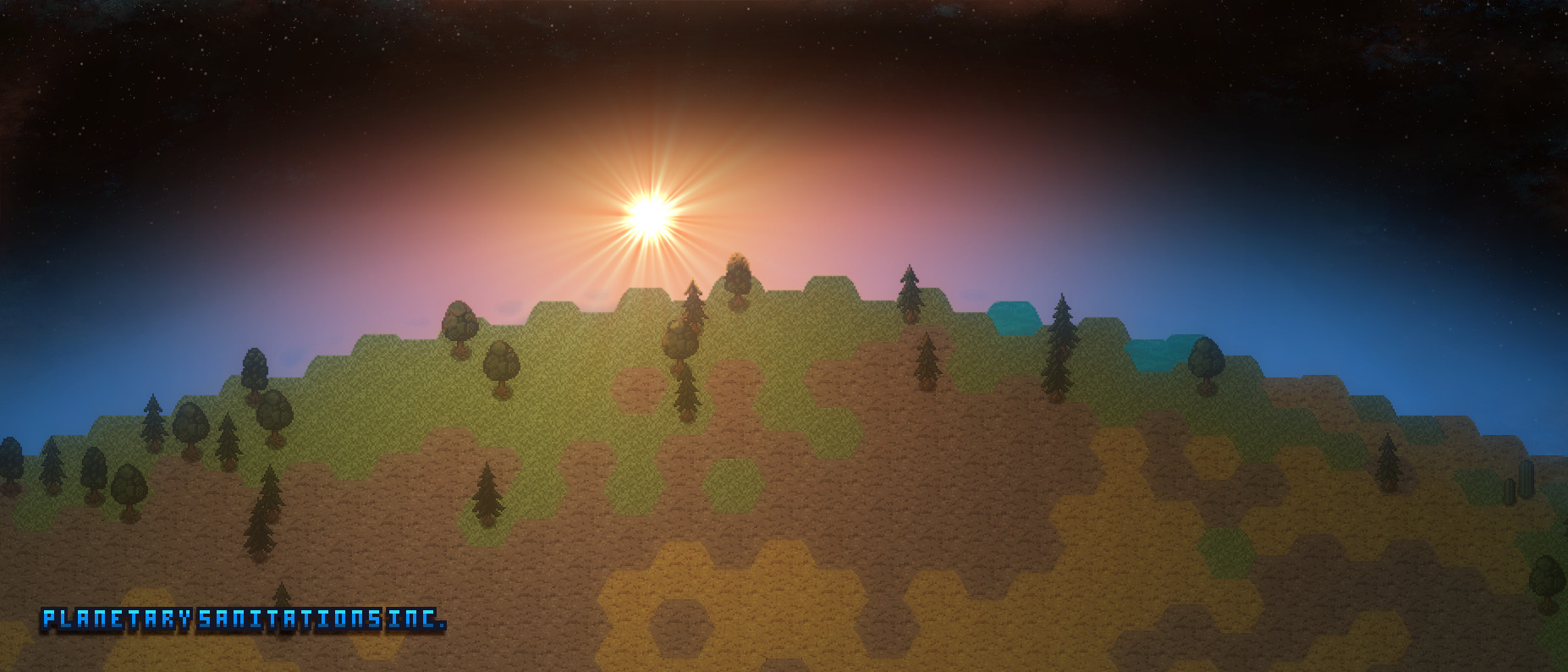 Planetary Sanitations Inc.
Planetary Sanitations Inc. v0.3.0 alpha
---
Planetary Sanitations Inc. v0.3.0 alpha was released.
It adds some new content and changed visuals. There is a basic tutorial now that should be expanded in future releases.
Also there is a Discord channel now available for discussions: https://discord.gg/cmyDPfr

Changelog:
Key Changes
- Add a basic tutorial
- Usable components
- Ability to leave a planet without finishing the mission (adds a temporary penalty that lowers gained gold and shop prices)
- Added a title screen (there was none before)

Content / Gameplay
- New mech types
- A new class
- New skills
- New components
- A new mission
Interface
- Change the way the screen is transformed to a mapping onto a sphere by using shaders (faster).
- Add title screen
- Add item descriptions
- Add a welcome message for new characters
Balance
- Increase enemy movement speed slightly.
- Reduce the Beam Cannon's accuracy to -1 and range to 3.
Files
ps_inc_linux.tar.gz
110 MB
Jan 09, 2020
Get Planetary Sanitations Inc.