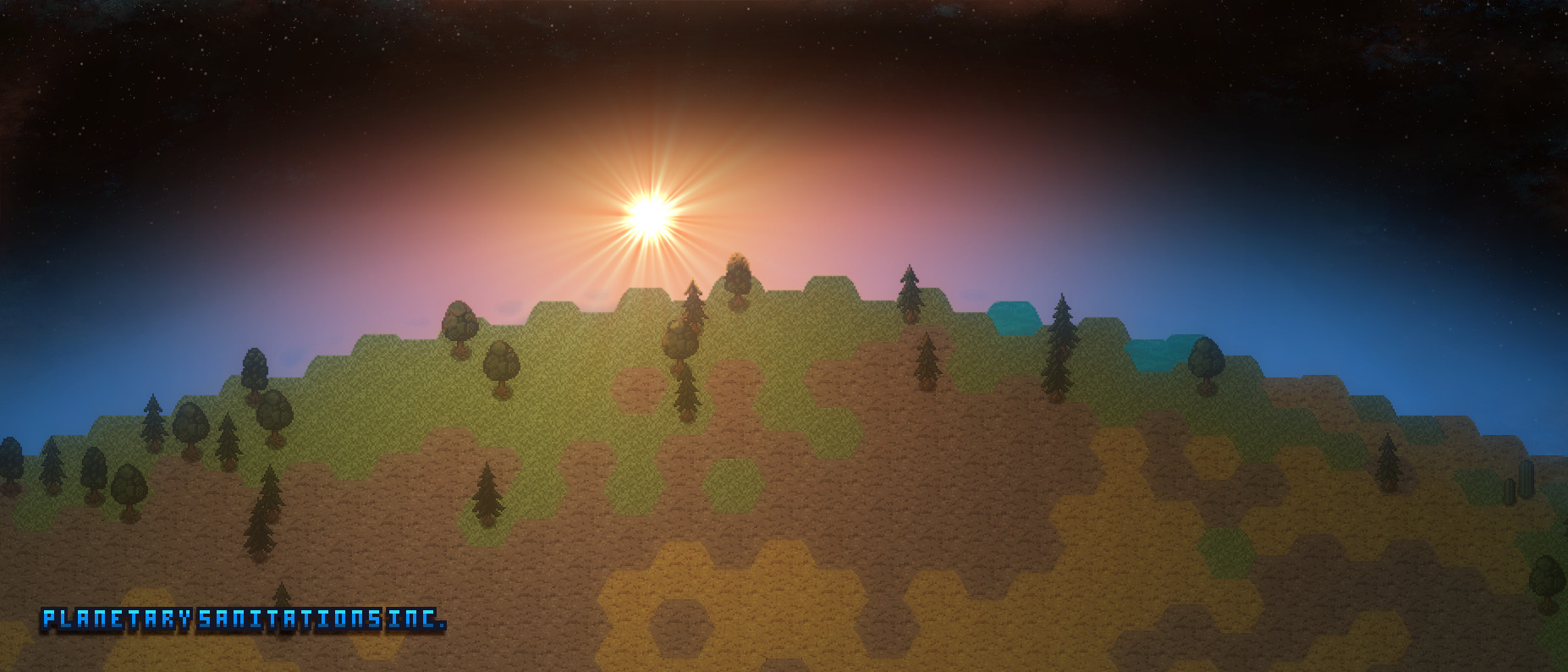 Planetary Sanitations Inc.
Planetary Sanitations Inc. v0.2 alpha
---
It took me some time, but finally the new version of Planetary Sanitations Inc. was just released.
It contains mostly bug fixes, an improved GUI and few more missions.

The GUI features a puzzling amount of health bars: the total health, your mech's health, your total weapon's health, your total sensor's health and your total propulsion component's health. The more health bars the better, right?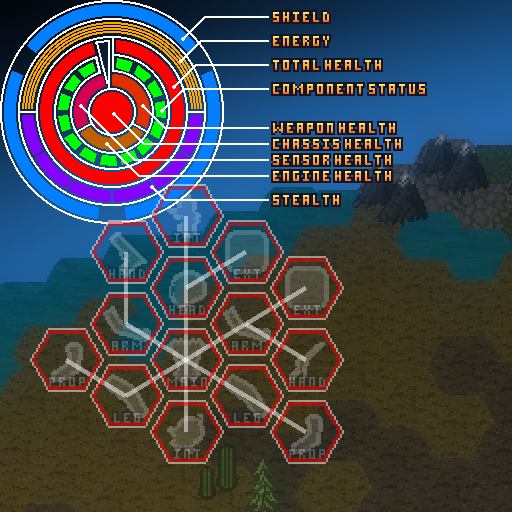 There is still no long term goal or story in this game. I think I'm going to integrate this via some special missions.

Here's the summary of the changes:

Content / Gameplay
- 7 new missions.
- Add a new starting class specialized in using missiles.
- Scale exp gained from enemies with their level.
- You can no longer leave a planet while enemies are nearby.
Balance
- Increase hit rates.
- Increase melee weapon accuracy and slightly reduce ranged weapon accuracy.
- Make space bugs a bit stronger.
- Can't pick up items when inventory is full.
- It takes more time until stealth is restored due to noise.
Interface

- Complete GUI rework.
- Reduce delay after moving/waiting.
- Add titles for the player depending on used equipment and skills.
- Show prices in shop icons.
- Support screen drag for scrolling.
- Add a transition when moving.
- Add a save button to the main menu.
- Display game version in main menu.
- Add species, class and mission descriptions.
Files
ps_inc_linux.tar.gz
108 MB
Dec 16, 2018
Get Planetary Sanitations Inc.