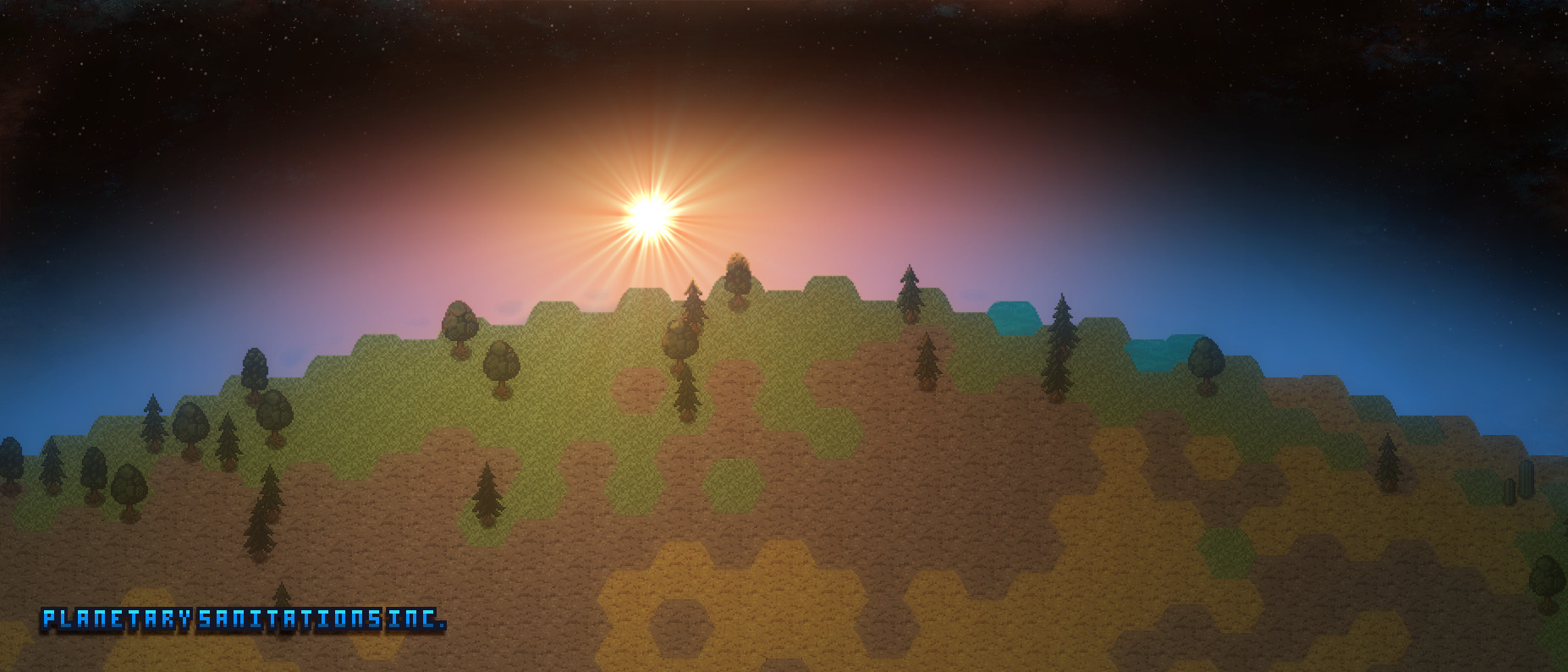 Planetary Sanitations Inc.
Planetary Sanitations Inc. v0.2.2 alpha
---
Planetary Sanitations Inc. v0.2.2 alpha was released.
The game now uses the GLES2 renderer. That should increase the performance.
Some new content was added as well.

Key Changes
- Use GLES2 renderer.

Content / Gameplay
- Two new planet types: swamp and toxic
- Two new enemy types
- Several new components
- Heavy weapon mods.
- A new bounty mission.
- Most monsters have a 10% chance to spawn as elite with additional random components.
- Made default monsters a bit stronger.
- Slightly increased metal alloy price.
- Reduced missile damage and increased missile cool down time.
Interface
- Show the status effects that weapons apply in their tooltip.
Balance
- Reduced enemy level scaling
- Increased enemy exp. Elites give the double amount of exp.
- Increased enemy mass limit.
Bugs
- When moving, last cursor position remains no longer highlighted.
- Update tile outlines when changing a map.
- Fixed a bug that prevented to inspect enemies after changing the map.
Files
ps_inc_linux.tar.gz
111 MB
May 25, 2019
Get Planetary Sanitations Inc.